order form
contact


P.O.Box 291
Purchase, NY 10577
U.S.A.
732-763-2814
help@usrenewableconsultant.com
Siting
We specialize in optimizing the design and deployment of such solar and wind power complimentary systems, to maximize their benefits. Our expertise will guarantee maximum results.
Our design will consider that some locations are better than others. Irradiance is a measure of the sun's power available at the surface of the earth and it averages about 1000 watts per square meter. With typical crystalline solar cell efficiencies around 14-16%, that means we can expect to generate about 140-160W per square meter of solar cells placed in full sun. Insolation is a measure of the available energy from the sun and is expressed in terms of "full sun hours" (i.e. 4 full sun hours = 4 hours of sunlight at an irradiance level of 1000 watts per square meter). Obviously different parts of the world receive more sunlight from others, so they will have more "full sun hours" per day.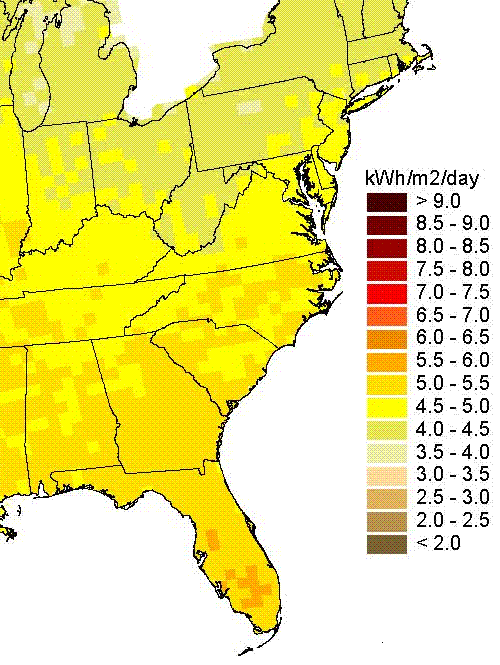 Solar insolation zone map - above - gives a general idea of the "full sun hours per day" for your location and is used for design of solar power systems.
Let us provide you with an assessment of your need.
We offer assessments ready to be taken to the bank for your Renewable Power Generation Home Improvement Loan. Contact us at: