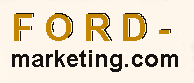 The silver bullett
4. Core Strategy
Results that we are looking for include:
Creating a professional portfolio
Getting more clients interested
Receiving referrals from existing clients for new clients - and actually converting the referrals.
Research for new products.
4.1 Core Branding Elements
Once a potential client sees a sample, they will want the service and expertise.
To learn more about Ford-Marketing, please feel free to contact us via email at service@infosecpro.com
Web Presence design





Email marketing



Marketing Plan Outline
Appendix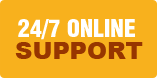 Business Plan Outline
Press Releasess
Ethanol-Bio-Fuel.com
Ethanol-Blog.com
HIPAAConsultant.us
PenTestPro.com