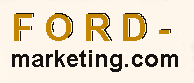 The silver bullett
Next Decade of Energy - Press Release from Ethanol-Bio-Fuel.com
Purchase, NY - Ethanol-Bio-Fuel.com, a New York Think-Tank makes the following projections for the Next Decade of Energy:
Oil
Oil will probably spend 2010 between $60 and $75, but could fall lower if the deflationary recession persists.
It will probably take until 2012-2013 for demand growth to push the current 4-5 mbpd of spare capacity back down to the 1% breaking point, but then we should see another price spike. The next cycles of oil prices are not likely to breach the $147 peak or the $33 low set in 2008. By mid-decade, the world will be convinced that the peak of oil is in the past. The realization should be drawing more the U.S. to retaining its military foothold in the Middle East.
Renewable energy sources
Solar and wind will continue to be the dominant and moving into widespread adoption in the U.S.
The intermittency problem of wind and solar will be largely solved this decade, as new storage solutions come to market. A combination of plug-in technology, flywheel storage, and large battery arrays or ultra capacitors will be the early winners. But there are many others, including stationary hydrogen storage, pumped water, and compressed air.
Natural Gas
Boom-and-bust cycles will characterize the North American gas market until prices stabilize above $7 per thousand cubic feet. LNG export capacity will continue to grow in the Middle East and Russia, but most of it will go to non-U.S. customers, and the North American market will remain largely domestic.
Agriculture
The added pressure due to world's growing population and to combat the decline of oil with biofuels will exacerbate the problems in commercial agriculture, accelerating the boom in organic and local food production.
Water
Water will be one of the biggest investment areas — and socially speaking, one of the biggest pressure points — of the next decade, due to climate change and simple population overshoot.
Water desalination and purification have long been a major investment focus in the Middle East, but the American Southwest, Australia, Africa, and South America will join them this decade as new markets in desperate need of solutions. Technologies running the gamut from personal water treatment to city-scale water desalination will benefit from this potentially enormous market.
Efficiency
The largest niche in efficiency will be retrofitting homes with insulation, caulking, windows, and solar generation.
Building the smart grid will be a top priority for this decade, along with at least the first part of a long-distance national HVDC grid. Not only will it enable the growth of renewable power, but it will be a saving grace in helping us cut the waste and make the most of our existing grid power supply.
For more information please visit the http://www.Ethanol-Bio-Fuel.com web site.
Web Presence design





Email marketing



Marketing Plan Outline
Appendix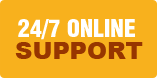 Business Plan Outline
Press Releasess
Ethanol-Bio-Fuel.com
Ethanol-Blog.com
HIPAAConsultant.us
PenTestPro.com