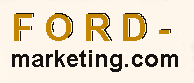 The silver bullett
1. Executive Summary
Most of these points should be included in a Business Plan:
1.1 Objectives
The objectives of this business plan are:
1. To provide a written guide for starting and managing this business; a strategic framework for developing a comprehensive tactical marketing plan.
2. The intended audience is the owner of this business only; this plan is not intended to obtain financing from outside sources.
3. The scope of this plan is to provide detailed monthly projections for the current plan year, and yearly summaries for the following two years.
The objectives of this business are:
1. Profit - To generate sufficient profit to finance future growth and to provide the resources needed to achieve the objectives of the company and its owner. (Net profit of at least 45% of sales in first year).
2. Growth - To grow the business at a rate that is both challenging and manageable, leading the market with innovation and adaptability. (Grow from 24 billable hours/week at end of Year 1 to 35 hours/week in Year 3).
3. Citizenship - To be an intellectual and social asset to the community and environment. (Contribute 5 hours per week as volunteer, contribute 5% of pretax profits to charity).
1.2 Mission
Our mission is simple and straightforward:
· Purpose – This business exists to provide fast, reliable technical assistance to local business/small office/home office computer users. We sell solutions & results!
· Vision - By providing fast response, informed expertise, and consistently high quality solutions, this business will generate enough satisfied repeat customers to provide a stable retainer base. This generates sufficient profit to provide a comfortable living for the owner.
· Mission - The short term objective is to start this company quickly and inexpensively, with a minimum of debt. The long term objective is to grow the company into a stable and profitable entity that the owner can easily and comfortably manage.
· Marketing Slogan - "Ford-Marketing is the Silver Bullet for your marketing problem"
1.3 Keys to Success
The keys to success for this business are:
· Marketing and Networking (getting the name out there).
· Responsiveness (being an on-call computer paramedic with fast response time).
· Quality (getting the job done right the first time, offering 100% guarantee).
· Relationships (developing loyal repeat customers - retainers).
To learn more about Ford-Marketing, please feel free to contact us via email at service@infosecpro.com
Web Presence design





Email marketing



Marketing Plan Outline
Appendix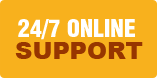 Business Plan Outline
Press Releasess
Ethanol-Bio-Fuel.com
Ethanol-Blog.com
HIPAAConsultant.us
PenTestPro.com