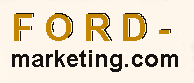 The silver bullett
1. Marketing Vision
This marketing plan is designed to allow focus on getting this business name and its services out to the world. This business would like to be known for the professional work that is produced.
1.1 Goals
Business Goals Increase traffic to website, Establish a customer base
Strategic Goals Establish a relationship with a complementing business, Establish a relationship with a major supplier
Tactical Goals Devote 10 hours each week to promoting the business, Create a new website to serve as a portfolio
1.2 Purpose
Describe the purpose.
1.3 SWOT Analysis
Identify the companies strengths. • Quality throughout the company. • Full time business. • Good communication with clients via phone and email. • Experience of our business. • Starting to track sales and inquiries.
Identify the company's weaknesses • Lack of coordinated marketing plan. • Data management systems. • Coordination of brand and advertising. • Not always able to respond immediately to a request. • Too accommodating sometimes. • No CRM program (Customer Relationship Management). • Spending too much time doing comps which do not lead to business. The external environment presents opportunities and threats.
Identify any opportunities that are available to company based on your PEST Analysis • Develop the most modern and up to date brand in the market place. • Develop quality consistent branding and advertising and communicate consistently with prospects and customers. • Develop protocols to be in contact with customers more often. • Develop new products and services. • Team up with other companies to provide services for their private customers. • Create a unique and simple pricing structure which differentiates from the competition. • Not a lot of advertising being done in the marketplace by other appraisal companies, in a declining market is the best time to stand out and do some advertising as no one else will be so your voice is heard more.
Identify any threats that are available to company • Continuing down trend in the economy for the 12 to 18 months. How will we create a survival strategy? • Competitors continuing to cut rates and prices....
To learn more about Ford-Marketing, please feel free to contact us via email at service@infosecpro.com
Web Presence design





Email marketing



Marketing Plan Outline
Appendix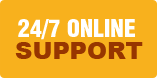 Business Plan Outline
Press Releasess
Ethanol-Bio-Fuel.com
Ethanol-Blog.com
HIPAAConsultant.us
PenTestPro.com