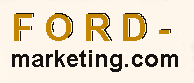 The silver bullett
Overview
When it comes to the success of your business, one thing is certain -- today's environment can be extremely challenging. It requires the ability to stay on top of all your sales and marketing programs and ensure a sound return on your investment. Increasing sales revenue is the key to growth of any business. The question is: How do you continue to fill the sales pipeline and maintain a sustained sales revenue stream while ensuring a positive return on each marketing investment?
Our areas of expertise are:
Marketing Strategy and Business Plan Development
Search Engine Marketing and Optimization
Web Page Design, Optimization and e-Commerce
Internet Marketing Strategy and Plan Development
Sales and Marketing Campaign Development
Email Marketing and Lead Generation
Press Release Distribution
Ford-Marketing learned from first-hand experience that the number one goal is to implement systems that would create long-term relationships. Today, we work with businesses of all types to develop sales and marketing programs, and to optimize a return on their marketing investments. From assessment and process improvement to implementing and managing cost-effective sales and marketing strategies; our commitment is to understand your business and solve difficult problems.
Ford-Marketing provides the experience in planning and program development that brings an innovative perspective to the challenges faced in today's business landscape.
Please contact us for a complimentary consultation.
To learn more about Ford-Marketing, please feel free to contact us via email at service@infosecpro.com
Web Presence design





Email marketing



Marketing Plan Outline
Appendix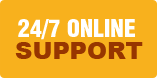 Business Plan Outline
Press Releasess
Ethanol-Bio-Fuel.com
Ethanol-Blog.com
HIPAAConsultant.us
PenTestPro.com