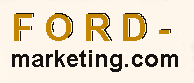 The silver bullett
9. Lead Conversion Plan
We will convert 10% of all leads that make the initial visit to our office.
9.1 Sales Strategy
We plan to bring our prospects into our office for their initial consultation, interrupting the standard practice in our industry of running out to a home for the first meeting.
This approach will help differentiate us and allow us to properly conduct presentations that highlight our process and showcase our design expertise.This approach also shows that we have a very professional staff, office and process - something that also differentiates us from much of the competition.
9.2 Sales Process
Prospect path:
1. First call: prospects are qualified by our lead designer
2. Invited to our office (pre-meeting package sent)
3. Design consultant and owner conduct in-office preview
4. In-house meeting
5. Proposal drafted/Design contract
6. Contract offered
7. Deposit and specs
9.2.1 Qualify
All leads go to our head designer to be qualified and then sent to a project consultant. Leads are directed to more information or referred to other contractors. All leads are scored and entered into CRM for future follow-up.
9.2.2 Present
In-office presentation involves our process overview presentation, video testimonials, virtual project slideshow and showroom tour. Consultant and owner participate in the meeting.
9.2.3 Nurture
Marketing kit and design tips and trends newsletter are forwarded to prospect after in house meeting. Continued editions are sent. Design consultant checks in three times to move the project forward or to a No.
9.2.4 Transaction
Once customer initiates some form of contract, they receive the contract in an orientation meeting that includes the New Customer Kit and discussion of the entire process, key dates, good and bad about the project, payment process and after-completion warranty programs.
9.2.5 Follow-up
Log your follow-up communication for prospective and current contacts.
9.3 CRM Plan
We are using Infusionsoft CRM to track all customer activity, sales opportunities and marketing follow-up campaigns. Our Lead Designer's assistant and each design consultant enter leads.
To learn more about Ford-Marketing, please feel free to contact us via email at service@infosecpro.com
Web Presence design





Email marketing



Marketing Plan Outline
Appendix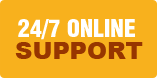 Business Plan Outline
Press Releasess
Ethanol-Bio-Fuel.com
Ethanol-Blog.com
HIPAAConsultant.us
PenTestPro.com