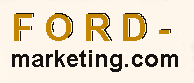 The silver bullett
5. Strategy and Implementation
The new business will focus on the following to establish and grow the business:
Four main promotion strategies: networking and referrals, web based promotion, traditional media advertising, and some non-traditional promotion methods.
· Also, a value proposition of timely and practical solutions, at a reasonable rate, coupled with a 100% guarantee.
· A competitive edge based on cultivating existing customer relationships.


5.1 Strategy Pyramid
Most of the textbooks and/or experienced business people who contributed to the research for this plan suggested some combination of the following four marketing strategies. These are especially suited for a modern high tech businesses.
Strategy 1 - Networking & Referrals - Using existing contacts and clients to build a larger network of potential clients.
Strategy 2 - Web promotion - Using a web page to showcase the owner's skills and knowledge, providing an "electronic brochure" as well as useful technical information free of charge.
Strategy 3 - Advertising - Traditional methods such as Yellow Page ads, newspaper classified and display ads, local television cable access advertisements.
Strategy 4 - Non-traditional - Creative and unique advertising such as door hangers, bumper stickers, etc.
5.2 Value Proposition
The value proposition offered is quite simple: timely and practical solutions for client's problems, at a very reasonable and competitive rate. Most important, this business offers a 100% satisfaction guarantee, thus building and retaining the client's confidence.
5.3 Competitive Edge
Our competitive edge is that the we already have a significant number of high quality relationships with current and potential clients. In essence, this business has already overcome the barriers to entry in the field and is simply in the process of formalizing the business.
5.4 Marketing Strategy
The topics below briefly outline the marketing strategy.
5.4.1 Marketing Programs
The most important marketing program is to get the word out, through a combination of the following:
· Sending a letter of announcement and brochure to all existing contacts and customers.
· Following the well-established steps of a public relations campaign (press releases, announcements, etc.).
· Developing and purchasing "grand opening" announcements in the local news media.
5.4.2 Positioning Statement
For the home business/small business owner who needs technical help, we provide fast and effective response that gets the business back up and running. We offer a 100% satisfaction guarantee.
5.4.3 Pricing Strategy
We will adopt a price matching strategy rather than entry pricing. A survey of local consulting businesses revealed the following:
Hourly Rate Pricing - The average price charged was $75.00 per hour.
Retainer Pricing - Based on the expected minimum number of hours per month.
Project Pricing - Based on a daily rate (8 hours x $75.00/hour)
5.4.4 Promotion Strategy
The primary promotion strategy will be directly in line with the strategy pyramids mentioned previously. The lead strategy will be to focus on cultivating existing relationships, using known networking techniques to develop referrals and new customer leads. Added to this will be a blend of web based marketing and traditional public relations and media marketing. The ultimate promotion strategy, however, will be in guaranteeing customer satisfaction: happy customers will generate repeat and new business.
5.5 Sales Strategy
The Sales strategy is simple and straightforward: customer satisfaction! Happy customers will be repeat customers, and they will provide referrals to new customers.
Sales forecast figures are based on industry figures for the typical growth of a startup and reflect repeat business generated through meeting customer needs.
Sales programs must be based on the notion that business is driven on customer demand.
5.5.1 Sales Forecast
The sales figures should include the projection based solely on hourly rate consulting during the first year of business. Yearly figures for subsequent years should include the growth of retainer and project consulting income as business grows.
5.6 Strategic Alliances
This business will need to focus on networking with local businesess and local business organizations (such as Chamber of Commerce and local SBDC) to develop strategic alliances. Such organizations, which may not be customers in themselves, will be valuable in providing leads to new customers.
5.7 Milestones
The milestones should outline primarily the tasks needed to develop this business plan and get the start-up business to opening day.
To learn more about Ford-Marketing, please feel free to contact us via email at service@infosecpro.com
Web Presence design





Email marketing



Marketing Plan Outline
Appendix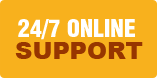 Business Plan Outline
Press Releasess
Ethanol-Bio-Fuel.com
Ethanol-Blog.com
HIPAAConsultant.us
PenTestPro.com