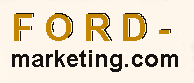 The silver bullett
Delivery Management and Tracking
We can help you promote your business online with several services:
Search Engine Optimization (SEO). We can help you select the right keywords and we can help you create content that uses those keywords to their best advantage. We also optimize all your tags and do an aggressive link building campaign.
Marketing Strategy. We can help demystify the process by helping you develop a step-by-step action strategy that you can implement.
Integrated Marketing. We can create holistic solutions so that all your advertising works together to bring you more business.
Media Planning and Buying. Whether you want to take part in PPC, CPC, banner advertising, or another form of media advertising, we can help. From offering advice about media planning and buying to writing your ads and helping your bid on the right keywords and ad space, we can make sure that your marketing budget - no matter how modest - makes a difference for your company.
Email Marketing. Today, spam laws have made email marketing more challenging than ever. We can help you overcome those challenges - from creating irresistible email campaigns to building your mailing list, we can launch your online campaign.
Campaigns. Do you need a whole campaign that includes email, online ads, and other forms of marketing? From print advertising to online marketing through social networking, we can help you launch your campaign fast.
Search Engine Marketing. Innovative SEM and Pay-Per-Click solutions are our middle name, so if you need help getting your company to the top of Google rankings, call us first.
To learn more about Ford-Marketing, please feel free to contact us via email at service@infosecpro.com
Web Presence design





Email marketing



Marketing Plan Outline
Appendix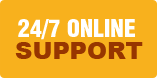 Business Plan Outline
Press Releasess
Ethanol-Bio-Fuel.com
Ethanol-Blog.com
HIPAAConsultant.us
PenTestPro.com