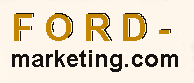 The silver bullett
7. Management Team
Tis business is owned and operated by two partners with equal equity in the company, and both directors in the corporation.
6.1 Organizational Structure
This business will depend on the two main principals, for all management responsibilities. This will include office management, accounts receivable and payable, marketing, and talent recruitment.
Partner #1 will serve as chief operations officer and sales manager. He will supervise all salesmen and all sales promotions and projects. Partner #1 will also be holding the office of the treasurer therefore will be responsible for all financial related matters.
Partner #2 will serve as chief technology officer. He will be directly supervising all projects (employee and sub-contracting projects), and will also be responsible for any necessary training in the same department.
6.2 Management Team Gaps
The current management team will require support in both the business development and administrative departments. Both managers have had prior experience in these fields, but feel as though their experience is limited given the fact that prior working environments rarely required this type of support.
We will turn to X Company, our finance and accounting firm, to provide expert advice and counseling in both the business development and administrative support departments. This strategy will allow the partners to lend the majority of their time to their respective areas of the company.
We will turn to the law offices of Y for all advice concerning the legal issues of running this business.
6.3 Personnel Plan
We visualize implementing a "team" development system that will consist of two full-time sales people and three full-time technical specialists. All three will work full-time on separate projects provided to them by the sales people. However, the senior technical specialist will have the duty of maintaining the same high quality level of work troughout the projects, that our clients have learned to expect from us now.
Web Presence design





Email marketing



Marketing Plan Outline
Appendix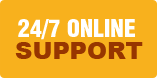 Business Plan Outline
Press Releasess
Ethanol-Bio-Fuel.com
Ethanol-Blog.com
HIPAAConsultant.us
PenTestPro.com