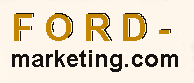 The silver bullett
2. Ideal Customer
This business has two types of ideal customers:
* New start-ups
* Clients of our competitors
2.1 Market Description
When it comes to the success of your business, one thing is certain -- today's environment can be extremely challenging. It requires the ability to stay on top of all your sales and marketing programs and ensure a sound return on your investment. Increasing sales revenue is the key to growth of any business.
Web Presence design





Email marketing



Marketing Plan Outline
Appendix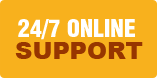 Business Plan Outline
Press Releasess
Ethanol-Bio-Fuel.com
Ethanol-Blog.com
HIPAAConsultant.us
PenTestPro.com