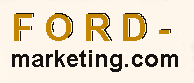 The silver bullett
3. Product or Service
3.1 Service Description
The business will offer three main services, corresponding to what industry experts have identified as the primary opportunities in computer consulting:
1. Hourly (Temporary Technical Aid) - The less traditional sort of short term assignment helping a company solve a software or hardware related problem. Includes both emergency and non-emergency technical assistance.
2. Retainer (Specific Skill) - The more traditional form of consulting, including regular system maintenance, software and hardware upgrades, and network administration. The owner's particular area of expertise is in management consulting with regard to MIS.
3. Project (Bail-out or Specific Skill) - This will include such things as consulting on major purchases, system/network installation and testing, and major disaster recovery.
3.2 Sales Literature
The Consulting will start with some basic self-generated literature to establish initial positioning:
· Logo and theme - Ready and of excelent quality.
· Stationery - The theme paper is available in various formats for use as company stationery.
· Brochure - Likewise, pre-printed paper is available, along with software templates for generating brochures
· Web Presence - A website will be developed as an "electronic brochure" as well as a resource site for the owner's established client base.
· Response Templates - As common problems/solutions are encountered and solved, a set of standardized templates for initial responses will be developed. This will shorten response time and eliminate confusion in providing quick solutions to routine issues.
3.3 Fulfillment
The fulfillment of services is provided by the owner. The ultimate deliverable is the owner's expertise and problem solving ability, coupled with an open mind and ease of communication that will result in the customer's complete confidence in immediate and lasting results.
3.4 Competitive Comparison
There seems to be four major classes of competition in the local computer consulting industry:
· In-house MIS consultants - Usually employed by larger companies that can afford the fixed cost of a salaried or hourly employee.
· Individual proprietors & smaller consulting firms - As noted elsewhere in this plan, the bulk of Yellow Page advertisements are comprised of this group.
· Larger network and telecommunications consulting firms - Large, known-name companies that specialize in providing total MIS services to larger companies that choose to outsource.
· Computer and electronics stores offering consulting services.
Of course, this Consulting fits into the largest group as a sole proprietorship. The primary reason that customers would buy from it rather than competitors is the existing relationships that exist. Customer loyalty and satisfaction are the way to success for small service businesses such as this.
3.5 Technology
Technology is, of course, vital to the success of this business. It is imperative that the owner stay up-to-date on the latest technological developments in the computer industry. In addition, it will be important to devote a reasonable portion of each year's revenues toward upgrading the equipment and software used in its normal operations.
To learn more about Ford-Marketing, please feel free to contact us via email at service@infosecpro.com
Web Presence design





Email marketing



Marketing Plan Outline
Appendix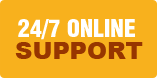 Business Plan Outline
Press Releasess
Ethanol-Bio-Fuel.com
Ethanol-Blog.com
HIPAAConsultant.us
PenTestPro.com