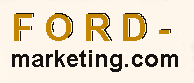 The silver bullett
Emails to 41,000 IT Professionals
When it comes to promoting your company online, there are two things you want:
To get a good return on your investment. You don't want to just spend your marketing budget - you want to get something for that money. Something tangible that actually adds to your business success.
To get a high conversion rate. A nice ad is good and well, but you want customers to act when they see your marketing efforts - you want them to buy and do business with your company.
At Ford-marketing.com we get that. That is why our range of online marketing services is designed to actually get more money and more customers to your business. We don't just want to "share your marketing message." Ford-marketing wants people to do business with you - and we work hard to ensure that your customers and clients are eager to do just that.
We can reach, monitor- with our proprietary technology- and get results in email campaings to 41,000 US IT decision makers. Or contact sub-sets of this list, selected on geographical or particular industry selection criterias.
Please email to us the following information:
To learn more about Ford-Marketing, please feel free to contact us via email at service@infosecpro.com
Web Presence design





Email marketing



Marketing Plan Outline
Appendix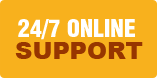 Business Plan Outline
Press Releasess
Ethanol-Bio-Fuel.com
Ethanol-Blog.com
HIPAAConsultant.us
PenTestPro.com