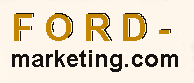 The silver bullett
About us
Our mission is clear - We reach beyond the project mentality by taking extra care in understanding your specific challenges and to better understand your overall business goals. We study your industry and your markets to become acquainted with your competitors, customers and potential business partners. This is what makes Ford-Marketing different.
Ford-Marketing has successfully performed in all areas of business assessment, planning, strategy and analysis, and implementation and execution. We have followed products from conception to launch, utilizing all disciplines of market research, brand development, product development, project management, strategic marketing and communications, training programs and team facilitation. Ford-Marketing has developed and managed large-scale business development teams and has a successful track record in assisting start-up, corporate, and associations and non-profit organizations.
Ford-Marketing was founded in New York, NY and was build with the theory that every project is our first priority, so no customer feels under-appreciated for the money they spend with us, no matter what amount it may be.
Designing marketing programs and websites is not only a business, it's a passion for us. We assure that you will be very pleased with our dedication in our services and know that you can trust your business in our hands, because when we develop your site, it's important to us, that you are successful, or we won't have your return business. The reason we love this industry so much, is because we are a partner with every business we develop.
To learn more about Ford-Marketing, please feel free to contact us via email at service@infosecpro.com
Web Presence design





Email marketing



Marketing Plan Outline
Appendix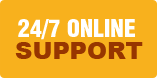 Business Plan Outline
Press Releasess
Ethanol-Bio-Fuel.com
Ethanol-Blog.com
HIPAAConsultant.us
PenTestPro.com