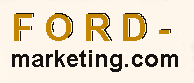 The silver bullett
11. Marketing Calendar
Based on your marketing budget we would recommend the following monthly marketing activities.
11.1 Social Media
Blogging Create, optimize and upload up to 4 blog articles per month to your blog. Promote your blog articles by submitting all articles to Digg, Delicious & Stumble-Upon
Twitter Identify people to follow on Twitter. Send follow invites, follow people back, unfollow those notfollowing. Send out up to 50 Tweets a months and drive to a lead generation page. Monitor direct messages and mentions on Twitter. Respond to direct messages, mentions and Tweets.
Facebook Post links to blog articles on Facebook page and distribute. Recruit fans for Facebook page. Monitor page and posts and send any relevant requests to client. Join groups and distribute posts. Interact with fan posts. Add photos to Facebook page.
11.2 Website Marketing
Link Building Execute link building strategy and submit requests for 10 links per month
Content Management Create up to 8 new pages of content every month. Make any updates required (up to 2 hours of time). Create a new lead generation campaign each month with a lead generation page. Optimize and add content to blog and news section of site up to 8 articles. Send report on website analytics.
On Page SEO Ensure keywords are correct throughout site. Ensure all new pages have correct on page SEO, (Page Title, Page URL, Meta Keywords, Meta Description, ensure all images are tagged correctly)
11.3 Email Marketing
Create 2 email campaigns per month. Integrate any personalization into the email. Add relevant tracking links so you can analyze results. Send out test email message prior to deploying campaign. Initiate split testing where applicable. Deliver email to your email contact list in a way that conforms with CAN Spam Act. Generate report on email analytics and review prior to next campaign. Update and maintain email list, remove subscribers who request to be removed manually.
Web Presence design





Email marketing



Marketing Plan Outline
Appendix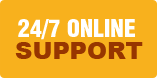 Business Plan Outline
Press Releasess
Ethanol-Bio-Fuel.com
Ethanol-Blog.com
HIPAAConsultant.us
PenTestPro.com