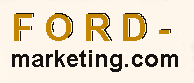 The silver bullett
8. Financial Analysis
Our financial plan anticipates two years of negative profits as we gain sales volume. We have budgeted enough investment to cover these losses and have an additional credit line available if sales do not match predictions.
7.1 Important Assumptions
We are assuming approximately 75% sales on credit and average interest rates of 10%. These are considered to be conservative in case our predictions are erroneous.
Chart to be developed
7.2 Break-even Analysis
Our break-even analysis is based on the assumptions that our gross margin is 100%. In other words, we will have insignificant direct cost of sales. Since each project will be of different scope, length, and complexity, it is difficult to assign and average per unit revenue figure. However, it is conservatively believed that during the first three years, average profitability will be about $5,000. This is because we will be dealing with smaller companies at first that have smaller projects. We expect that about six projects per month will guarantee a break-even point.
Chart to be developed
7.3 Projected Profit and Loss
We expect to be paying higher costs in marketing and advertising than other companies as we attempt to build sales volume. It is expected that monthly profits to begin in November 2010 and yearly profits to occur in 2011.
Chart to be developed
7.4 Projected Cash Flow
We do not expect to have any short-term cash flow problems even though we will be operating at a loss for the first two years. Our short-term SBA loan of $50,000 will be repaid in two equal payments in 2009-2010. Our $120,000 long-term loan will be paid off in ten years.
Chart to be developed
7.5 Projected Balance Sheet
Chart to be developed
7.6 Business Ratios
As this is a new sub market of the overall industry, we expect some significant differences in sales growth, financing ratios, long-term asset investments and net worth. Our projections indicate a healthy company that will be able to obtain and retain long-term profitability.
Chart to be developed
To learn more about Ford-Marketing, please feel free to contact us via email at service@infosecpro.com
Web Presence design





Email marketing



Marketing Plan Outline
Appendix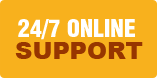 Business Plan Outline
Press Releasess
Ethanol-Bio-Fuel.com
Ethanol-Blog.com
HIPAAConsultant.us
PenTestPro.com