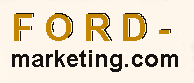 The silver bullett
Strategic Planning
Companies are facing difficult business challenges and the current economic conditions are making it even more arduous. Having an experienced team member available to assess new business opportunities can mean the difference between continued growth and a complete meltdown. We stand ready to help, providing the experience and passion necessary to increase your business growth.
Ford-Marketing.com services make economic sense too. For companies that need immediate assistance, or for companies that need to develop a specific program, we provide the expertise and resources necessary without any long-term commitment. Ford-Marketing can take you from strategic planning to ongoing program management in the most cost-effective manner.
Regardless of the size of your organization, access to professional business expertise can be critical to your ongoing success, and Ford-Marketing can provide you with a focused team. The Strategic Planning process seeks to explore and create a blueprint used to achieve a successful or planned outcome. Understanding customer, competition and market factors are elements of the initial exploration. We build a strategy and a plan that considers all of this research and analysis to chart a course towards success.
Some of our core planning services includes;
• Marketing & Business Plan Development
• Competitive Research
• Market Research
• Marketing Programs Review
• SWOT Analysis
• Resource Management
• Budget Analysis
• Organizational Analysis
• Business and Marketing Analysis
After careful planning, time-sensitive projects may require additional assistance. Coordination of resources, product development schedules and marketing programs require a clear understanding of the strategic plan. Ford-Marketing manages a wide range of programs and projects for our clients. From the boardroom to the mailroom, we remain with you beyond the planning stages.
To learn more about Ford-Marketing, please feel free to contact us via email at service@infosecpro.com
Web Presence design





Email marketing



Marketing Plan Outline
Appendix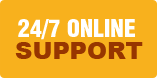 Business Plan Outline
Press Releasess
Ethanol-Bio-Fuel.com
Ethanol-Blog.com
HIPAAConsultant.us
PenTestPro.com